-----------------------------------------------------------------------------------------------------------------
About Our Company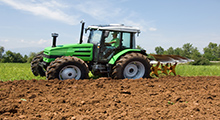 El Deyab group is one of the biggest groups working in the agriculture field since the early 70th of the last century; the leading company for the group is EL Deyab for agriculture and environment development owned 100% by Diab family beside a major share in the other group Companies.

After a long success story, the founder of the group Eng. Abdel Fattah Diab settled for the chairperson position on December 2010 leaving the executive activities to his elder son Mr. Ahmed Diab the C.E.O. of the group.
Recently EL DEYAB start extending its product line to construction and oil gas products, looking forward to add the renewable energy products to its product list next year.
After being a local company for more than 3 decades the group now is acting regionally with established company At Sudan, Saudi ( by end of 2014 ) and good connections in the MENA region.